14.Sources
A complete archive with the different distributed formats is freely available on the main page.
14.1.Software used
14.2.References
The various sources that helped me in the development of this manual:
14.3.Coordination & License
The beginner's handbook scribbled by 3hg team 150

under WTFPLv2 151 (unless otherwise stated) , With the support of the Debian-Facile 152 community (fr)

.
Speakers aka thx a lot:
bendia, nIQnutn, Atapaz, Severian, deuchdeb, martinux_qc, mercredi, nazmi, chalu, bruno-legrand, Thuban, Starsheep, arpinux, smolski, Trefix, desmoric, nono47, yanatoum, PengouinPdt, èfpé, fiche, BibiSky51, titiasam, Firepowi, dcpc007, rhyzome, Péhä, Caribou22.
Translation french > english: Saby43 , dyp, arpinux.
This manual integrates logos (Debian, Firefox, etc.) under copyright (each one its own, otherwise it's not funny) as well as some images and texts under license CC-BY-SA 153 (specified and credited under images and texts Concerned)
The icons used come from themes Gnome 154 and Tango 155
Debian : Copyright © 1997-2016 SPI 156 and others; See license terms 157
Debian is a registered trademark158 of Software in the Public Interest, Inc.
Special thx 2 Péhä for his drawings (under CC-BY-SA) and his free spirit

https://lesptitsdessinsdepeha.wordpress.com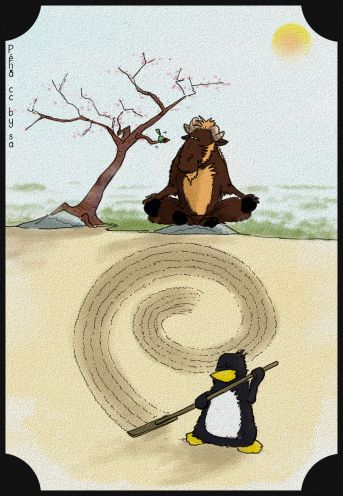 140 https://en.wikipedia.org/wiki/Scrot
141 https://wikipedia.org/wiki/GThumb
144 https://wikipedia.org/wiki/Ghostscript
145 https://en.wikipedia.org/wiki/ExifTool
146 https://debian-facile.org/gitweb/?p=docs/ebook-facile.git;a=summary
147 https://www.debian.org/doc/manuals/debian-handbook
149 http://wiki.handylinux.org/user
150 http://3hg.toile-libre.org
153 https://creativecommons.org/licenses/by-sa/3.0/
154 https://commons.wikimedia.org/wiki/GNOME_Desktop_icons
155 https://commons.wikimedia.org/wiki/Tango_icons
157 https://www.debian.org/license